What's Happening at BHC East Foundation
2017–18 Scholarship Announcements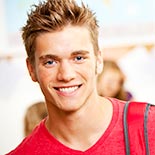 July 2017: Scholarships have been awarded. All students who applied have been notified by e-mail. If you applied and have not received an e-mail, please check your myBlackHawk e-mail account, INCLUDING your SPAM/Junk folder. Announcements are sent by notify@nywebsolutions.com—with a Subject line of "Award Notification".
Need assistance? Read our Scholarship FAQ or contact us.
#givingTuesday
Black Hawk College East Foundation has joined #GivingTuesday, a global day of giving that harnesses the collective power of individuals, communities and organizations to encourage philanthropy and to celebrate generosity worldwide. As such, the East Foundation is encouraging donors to participate in this important day of giving to help fund classroom materials, equipment and supplies; scholarships; and other pressing needs of the East Campus. Donate online or learn more
#GivingTuesday is held annually on the Tuesday after Thanksgiving (in the U.S.) and the widely recognized shopping events Black Friday and Cyber Monday to kick-off the holiday giving season and inspire people to collaborate in improving their local communities and to give back in impactful ways to the charities and causes they support. Donate online or learn more
Building Foundations Newsletter


Download a copy of Building Foundations newsletter (PDF)
Update from the ABCA
The Black Hawk Agri-Business Club Alumni provided us with news about their organization and their new scholarship ... read article
2015 Scholarship Banquet
The Black Hawk College East Foundation honored both those who gave and those who received at its annual scholarship banquet in October... Read article or view scholarship recipients
Employee Giving Campaign
On March 23, 2015, the Black Hawk College East Foundation kicked off its employee giving campaign, an annual event that began in 2006. In 2011, it was given the name of e4e (Employees for Education) Employee Giving Campaign... Read article
Dan Hoge Inducted into Wall of Fame; Nearly $164,000 raised for BHC East campus scholarships
Dan Hoge, professor of animal science at Black Hawk College East Campus, recently was inducted into the Black Hawk College East Foundation's Wall of Fame. Nearly 300 colleagues, former and current students, industry leaders as well as former inductees—including one of the five original founders of Black Hawk College, James Golby—attended the Wall of Fame event... Read article
Black Hawk College East Foundation launches online donation and event registration options
Online users may now make credit and debit card donations to the Foundation. In addition, users will also be able to register for Foundation events. The Black Hawk College East Foundation offers this service through Official Payments, a vendor which provides online registration and donation capabilities. The secure site accepts VISA, MasterCard and Discover credit cards. Make a Donation
Need assistance?
We are here to help. If you need more information, please contact us.