Come out and support BHC East!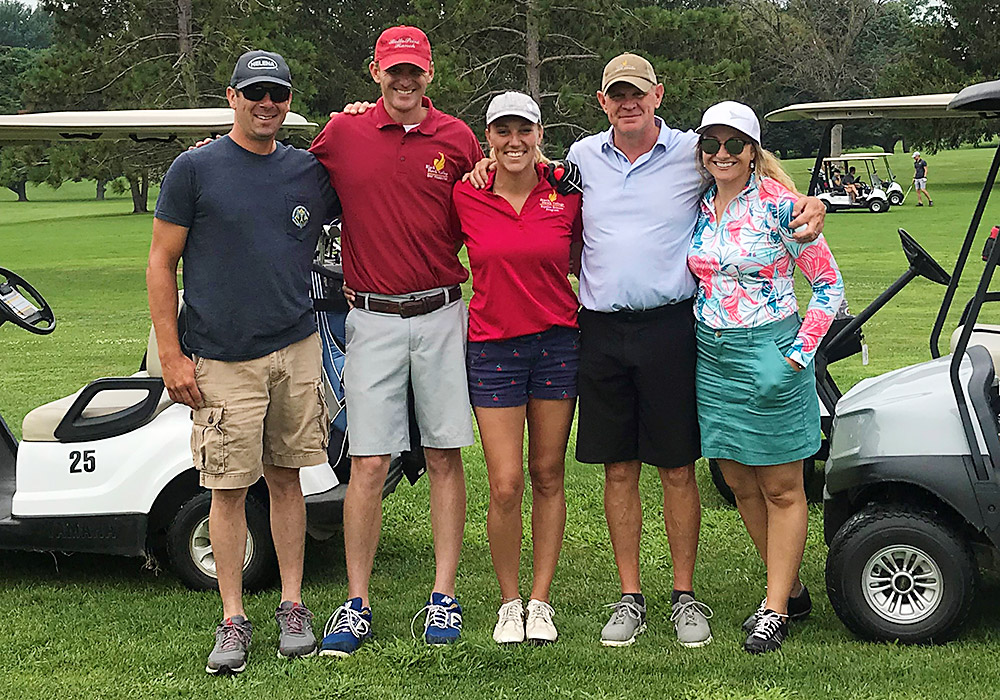 Black Hawk College Ag Alumni would appreciate your support of our Annual Golf Outing and Banquet to be held on Saturday, July 30, 2022. Last year, our alumni and friends made this event our best fundraiser yet, but we know that trajectory of success is only the beginning.
Our goal for 2022 is to raise $50,000 for our agricultural programs. Proceeds from this event will support scholarships, faculty and staff mini-grants, program advancement, team and club sponsorships, capital projects and much more. With your help, we can invest in agricultural students at Black Hawk College East Campus for years to come!
Download the

ABCA Sponsorship Opportunities 2022.pdf (PDF)
Sponsorship Levels
In addition to sponsorships, monetary donations, raffle baskets or live auction items are all extremely helpful in reaching our goals for 2022. In-kind gifts and/or donations valued at or above the following levels, will qualify you as a sponsor. Regardless of size, your support is greatly appreciated.
Diamond
$7,500+
One table (eight tickets) to the Ag Banquet

Diamond Welcome Package

One team for golf (four people)

Foundation/BHC merchandise

Engraved plaque

Sponsorship acknowledgement
Platinum
$5,000
Platinum Welcome Package

Engraved plaque

Sponsorship acknowledgement
Your choice of one of the following:
One table (eight tickets) to the Ag Banquet

One team for golf (four players)

Two entries for the golf outing & four tickets to the Ag Banquet
Gold
$2,500
Engraved plaque

Sponsorship acknowledgement
Your choice of one of the following:
One table (eight tickets) to the Ag Banquet

Two entries for the golf outing & four tickets to the Ag Banquet
Silver
$1,000
Engraved plaque

Sponsorship acknowledgement
Your choice of one of the following:
One entry for the golf outing & one ticket to the Ag Banquet

Two tickets to the Ag Banquet

Two entries for the golf outing
Bronze
$500
Sponsorship acknowledgement
Your choice of one of the following:
One ticket to the Ag Banquet

One entry for the golf outing
Contact us to learn more or download the

ABCA Sponsorship Opportunities 2022.pdf (PDF)