Black Hawk College East Campus,
making a difference!
Time and time again, our graduates express the immense value of their Black Hawk College East Campus experience and education.
Black Hawk College East Campus provides a unique opportunity for personal growth and development, exposing our students to diverse ideas, quality learning, hands-on experiences and new perspectives. Those experiences translate into invaluable tools for their post-college careers and lives. Moreover, the college provides valuable friendships that often last a lifetime.
Chase Howell
When selecting a college, I wanted to attend an agricultural-driven regional school. It wasn't until I visited Black Hawk College East Campus that I realized BHE was for me. Black Hawk allowed me to be a part of several organizations. I am a Student Ambassador, a member of the Agri-Business Club and an active member of the Soils Judging Team, where I received second highest individual at NACTA.
While at Black Hawk, I was offered scholarships through the Agri-Business Club Alumni and extracurriculars. Those scholarships have helped pay for my school, along with transportation.
I am truly grateful for the support Black Hawk offers each student. I chose Black Hawk East because of all the different degree pathways, internship possibilities, competitive teams, and extracurriculars.
Devon Peterson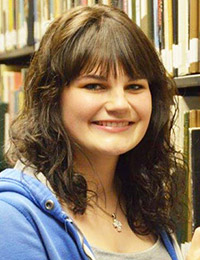 As a Black Hawk College East Foundation scholarship recipient, I was able to complete my Associate of Science degree without having to go into debt to pay for tuition, books and other expenses. I am very thankful for this scholarship which motivated me to continue to do well in my classes and work hard to get additional scholarships. I transferred to Augustana College. I appreciate the scholarship and unique opportunitites available to students at Black Hawk College East Campus.
I appreciate the scholarship and unique opportunitites available to students at Black Hawk College East Campus.
Dillon Sheiss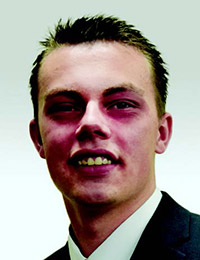 Growing up, Black Hawk East was a household name in junior college livestock judging. Great people, a strong alumni base, and top-notch instructors/coaches kept them at the forefront of developing strong faces in the industry.
My first interaction with Dr. Bloomberg cemented my decision that Kewanee would be home. After my two years at BHE, I can confidently say there is nowhere else like it. The experiences and memories made over my two years were the best of my life. The livestock judging experience at BHE is truly second to none. Learning from two of the best coaches to ever do it while traveling the country looking at livestock is an experience unlike any other.
I was fortunate to judge on an incredibly talented team where everyone was held accountable by pushing each other to be the best. The judging aspect was great, and the alumni and faculty support aided our success.
I challenge anyone to find a school with as strong of an alumni base of more people doing more positive things for our industry than Black Hawk College East Campus. On top of that, the faculty always wanted to see us succeed, which led to a more positive morale around campus.
Each day I feel fortunate to have been a part of the 2021-2022 BHE Livestock Judging Team. The memories, relationships, and successes will last a lifetime which makes me forever grateful for my two years in Kewanee!
Popular Content
If you cannot find the information you are looking for, please contact us.