From the desk of
Danielle Williams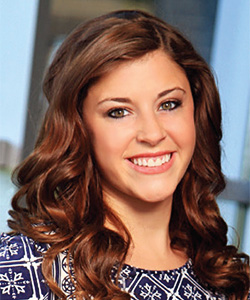 Despite the disruption caused by the pandemic and its after-effects, the kindness and compassion of our community prevail. The East Foundation is fortunate for advocates who allow us to remain the primary support partner for the East Campus of Black Hawk College.
The resilience shown by our engaged students, faculty and staff reveals the remarkable power that lies within our institution. I invite you to explore the News section of our website, which features the accomplishments of Black Hawk College and the East Foundation—achievements that continue to provide lifelong learning opportunities for our community and beyond.
Without the support of our donors, we would not be able to carry out our mission year after year. Alumni, East Foundation board members, trustees, College employees and advocates everywhere: you are the reason for success at the East Campus. Thank you for your generosity!
There is no time like the present to make a charitable contribution to the Black Hawk College East Foundation. Below you will find many ways you can impact our advancement initiatives. Whether you want to inspire a student, honor a loved one or support an academic or competitive program, the East Foundation is here to help make your giving experience enjoyable and rewarding.
Your gift today provides student success, innovation and educational excellence for tomorrow. On behalf of the East Foundation staff and Board of Directors, thank you for your continued support of our mission.
All the best,

Danielle Williams
Executive Director
309/854-1715
Williamsd@bhc.edu
Visit Us
26230 Black Hawk Rd, Galva, Illinois 61434 Call us: 309/796-5061