From the desk of
Danielle Williams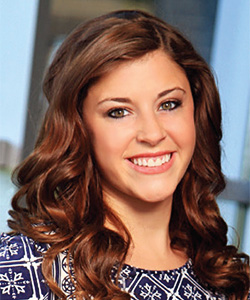 It goes without saying that this pandemic has affected us all – from those who have lost loved ones or been ill themselves to those whose livelihoods disappeared and loneliness emerged. The "new normal" carries new challenges that we face every day.
Despite the ongoing disruption caused by COVID-19, the kindness and compassion of this community prevails. The East Foundation is fortunate for advocates who allow us to remain the primary support partner for the East Campus of Black Hawk College. The resilience shown by our engaged students, faculty and staff reveals the remarkable power that lies within our institution.
I invite you to explore the News section of our website, which features the accomplishments of Black Hawk College and the East Foundation—achievements that continue to provide lifelong learning opportunities for our community and beyond.
Your gift today provides student success, innovation and educational excellence for tomorrow. On behalf of the East Foundation Board of Directors and staff, thank you for your continued support of our mission.
Without the support of our donors, we would not be able to carry out our mission year after year. Alumni, East Foundation board members, trustees, College employees and advocates everywhere: you are the reason for success at the East Campus. Thank you for your generosity!
These past two years may be a time that many would like to forget, but looking at the enthusasim of our students, staff and faculty shows the promise for a bright and exciting future.

but even the short list above reminds us there is plenty of good to appreciate. We have made great strides in this difficult year, but our work is far from complete.
"In the midst of darkness, light persists." As we plan for a new year, I ask you to be the light. Be the light that guides you through your darkest hours. Be the light that makes a difference in someone's day. Be the light and consider contributing to the Black Hawk College East Foundation. Your gift means more now than ever before.
Until we are safely able to be with one another again, I hope you take care of yourself and your loved ones. If you ever need someone to talk to, I am simply a phone call away.

All the best,

Danielle Williams
Executive Director
309/854-1715
Williamsd@bhc.edu
Visit Us
26230 Black Hawk Rd, Galva, Illinois 61434 Call us: 309/796-5061