Events
Agri-Business Club Alumni
Aggie Weekend '23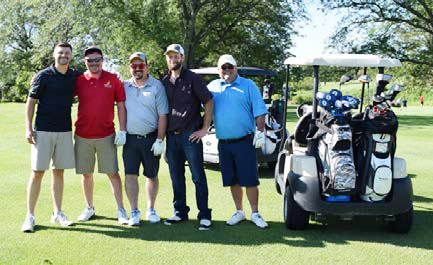 In July, the Agri-Business Club Alumni (ABCA) held its Aggie Weekend. The weekend started with a Social event on Friday, July 28, featuring a live band at The Colony Inn in Bishop Hill. On Saturday, July 29, attendees joined for the Ag Banquet fundraiser at the Midland Golf Course in Kewanee, and the Golf Outing fundraiser took place at the same course on Sunday, July 30.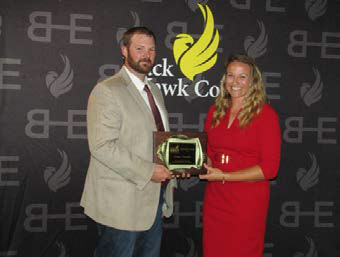 The 2023 event honored the classes of 2018, 2008, 1998, 1988, and 1978. Additionally, the ABCA recognized Dan Swanson as the Outstanding Alumni Award recipient, Gold Star FS as the Friend of the Alumni Award recipient, and presented ABCA Scholarship Awards.
The mission of the Agri-Business Club Alumni board is to complement their annual Alumni banquet by bringing Alumni together to help grow the current Ag Programs, students and faculty. Contributions have been able to help and assist various curriculum, especially for students in the agriculture department. With your help, the Alumni have been able to continue to develop scholarships that assist more students to reach their academic goals. Learn more
Scholarship Recognition Banquet
The Black Hawk College East Foundation sponsors a Scholarship Recognition Banquet annually in the fall to recognize the generosity of its scholarship benefactors and award recipients.

Scholarship Donors
One benefactor is asked to speak each year about their decision to establish a scholarship fund and the impact of their generosity on the students attending the East Campus.

Scholarship Recipients
The award recipients are also invited to say a few words about how the scholarship has helped provide access to higher education and enhanced their lives.
The Wall of Fame honors those who have provided support to the Black Hawk College East Campus and/or Foundation, as well as the community. The first honorees recognized with this distinction were the founders of the East Campus.
In 2014, we expanded the Wall of Fame recognition program to include a named scholarship, grant, or special project for the East Campus, as a means to further recognize inductees for their exceptional academic achievements, scholarship, volunteer, or financial support to the Black Hawk College East Campus.
A special reception is held for honorees in the years in which Wall of Fame and Distinguished Service Award recipients are selected. Learn more
Need assistance?
We are here to help. Contact us today.